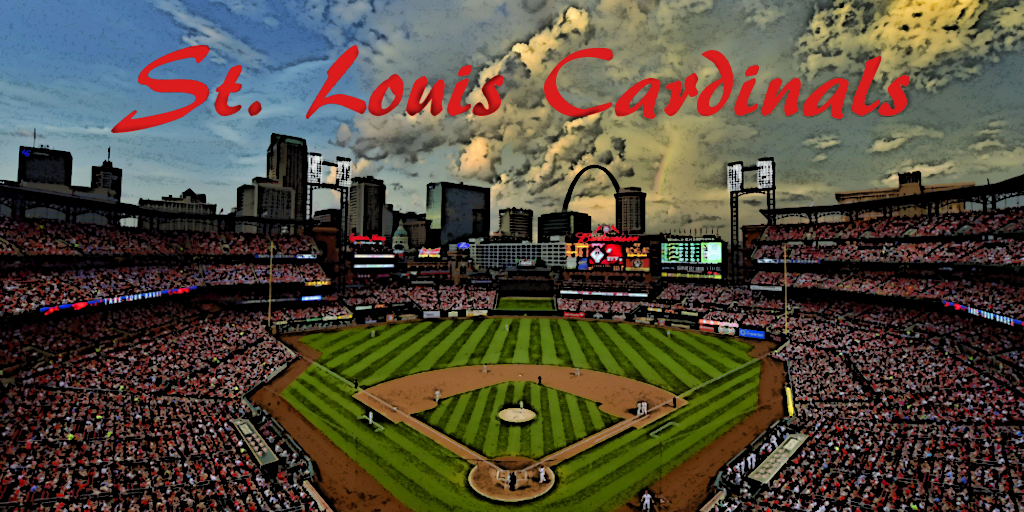 It's been long time coming and Snodgrass Muff is now covering four teams which have become my personal favorites. The order of preference is St. Louis Cardinals, Colorado Rockies, Los Angeles Angels and San Diego Padres. The 2017 Major Baseball Season is a first where I will no longer be a season ticket holder for any ball club. I am very grateful to have been a long time and dedicated season ticket holder with the Los Angeles Dodgers (1986 – 1996) and San Diego Padres (1998 – 2016). Why the Cardinals, Rockies, Angels and Padres? Well I shall explain….
(1) St. Louis Cardinals – I've remembered the day during my youth when Cardinals 1B Jack Clark sent Dodgers RP Tom Niedenfuer pitch into orbit for a 3-run homer during a crucial playoff game. Darn that still hurts to this day. Though, the Cardinals really sock it to me again later in my adulthood when they beat the San Diego Padres back to back years in the playoffs (2005 and 2006). Add insult to injury, the San Diego Padres Baseball Operations traded farmhand 3B David Freese to Cardinals for aging CF Jim Edmunds. Freese went on to become the Cardinals MVP in the NLCS and Edmunds only lasted 2 months on Padres Roster. You think the Padres Baseball Operations would get a clue. Two years ago, the Padres traded 2B Jedd Gyorko to Cardinals for CF Jon Jay. Well, Cardinals put Gyorko at 3B and Jedd hit 30 home runs. What about Jon Jay? He got injured a third of the way into the season and now is with the Chicago Cubs.
(2) Colorado Rockies – This club beat the San Diego Padres in the tie-breaker game back in 2007, Buddy Black's First year as Manager of the Padres. By the way, Buddy Black was fired by the San Diego Padres in 2015 and was never given a major league roster. Throughout his tenure with the Padres, Buddy always had rosters filled with AAA players and did an excellent job of managing the teams. Now, Buddy has a real team in Colorado and look out folks !
(3) Los Angeles Angels – One of the most consistent Owners in the league, Arte Moreno and most definitely one of the best all-time managers in Mike Scioscia. This organization is very accountable and what else can you say about the best baseball player on the squad – Mike Trout. Toss in Albert Pujols and there is always some excitement in the game. Hopefully, the Angels will surprise people this year with a bit of pitching as well.
(4) San Diego Padres – Best ballpark in the MLB and that sums it up ! The Padres always seems to trip and fall flat on their faces, but now they are the main show in San Diego since the Bolts left the town.