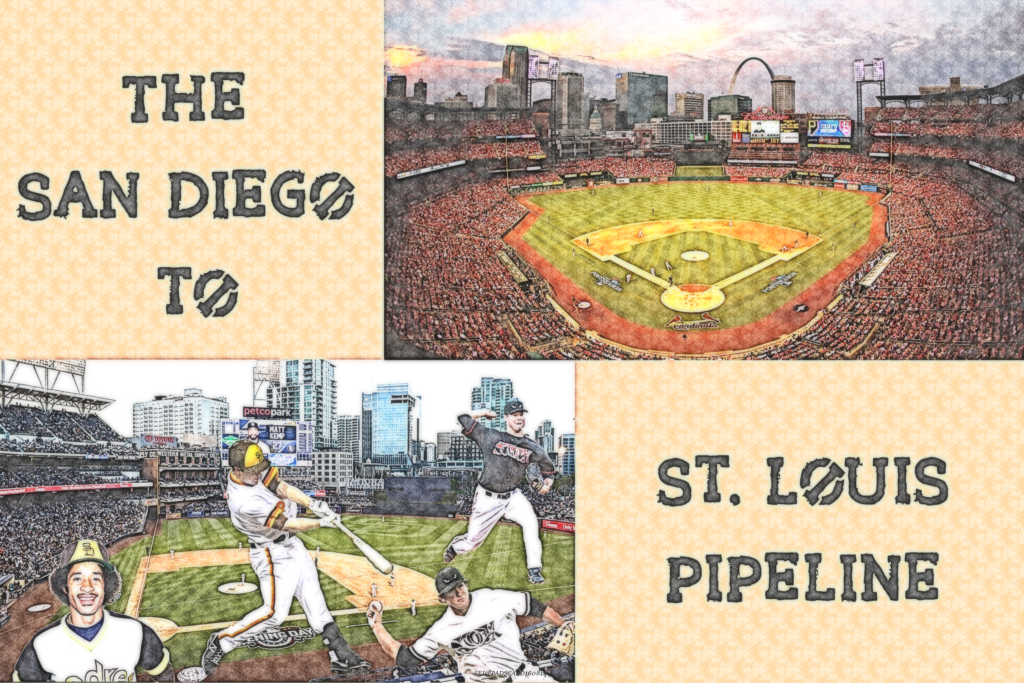 As an astute baseball fan of the game, I couldn't help but just to laugh when hearing about the Padres Farm System was in horrible shape prior to 2015 season. To be blunt honest, the Padres always had talent in the farm system after Sandy Alderson and his regime rebuilt the system from ground zero. To hammer the point even further, one historical franchise — The St. Louis Cardinals — apparently agrees with this short analysis as well. Look at the trades between the two franchises:
(1) Padres sent SS Ozzie Smith to St. Louis Cardinals for SS Gary Templeton. Since that trade Ozzie became a superstar and all-star.
(2) Padres sent farmhand 3B David Freese to St. Louis Cardinals for CF Jim Edmunds. Ummm, Edmunds only lasted two months then was released and Freese became the MVP of the World Series for the Cards. Drafted by Sandy Alderson regime.
(3) Padres sent farmhand P Cory Kluber to St. Louis Cardinals then flipped Cory to Cleveland Indians. Padres received OF Ryan Ludwick, who couldn't adapt to the large confines of Petco Park and lasted a year. Cory became the Cy Young Winner for the Indians. Drafted by Sandy Alderson regime.
(4) Padres sent 2B Jedd Gyorko to St. Louis Cardinals for OF John Jay. Jedd is playing 3B, SS, and 2B for the Cardinals. Originally a 3B, I never knew why the Padres didn't give him a look at 3B. John Jay was outstanding but OF are a dime a dozen, the Padres already had a few good CF's in the farm system and ready.
The point here is, the Padres always had TALENT. The question is, did the Padres talent evaluators properly analyzed their own stock? Apparently, the Padres are fascinated with any Cardinals CFs.